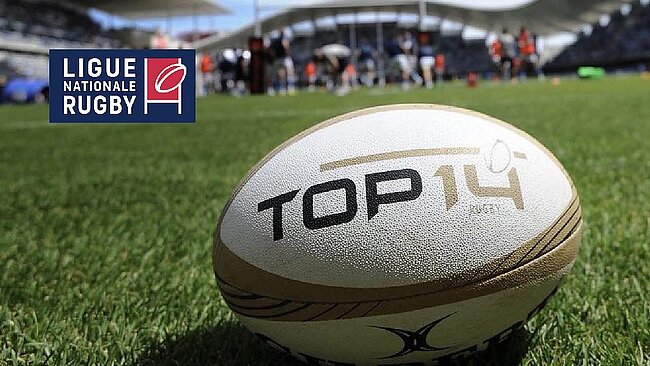 Success Story
Ligue Nationale De Rugby: Shoulder to shoulder with their fans
Solution: Security Label VeoMark®
Industry: Licensing
Main target: Stop Counterfeiting / Initiate Customer Interaction
Fair play across the board: Rugby fans of the TOP 14, PRO D2 and In Extenso SUPERSEVENS can now check if their purchased fan merchandise is original, while licensors and licensees can learn more about their purchasing behavior - which helps them create better experiences for them in future.
Bringing together license holders, fans and products for the long term
As a licensor, the Ligue Nationale de Rugby – LNR for short – faces a great challenge in ensuring it is able to interact with fans. Products bearing the LNR brands, as TOP 14, PRO D2, In Extenso SUPERSEVENS, are sold via licensees and thus there is no direct link to the fans. Consequently, there is also no opportunity to implement a comprehensive communication strategy and get to know the fans better either.
Moreover, counterfeiting and copyright infringements repeatedly pose a major problem for licensing. Rugby is one of the most popular sports in France, so it's no surprise that the professional's rugby championship at 15 and 7's has caught the attention of counterfeiters. Licensing allows an extensive variety of products that are produced by different manufacturers. This makes it particularly difficult for fans to authenticate products.
So how do you use digitalization to develop an integrated licensing strategy that appeals to both license partners and fans and truly adds value? Working closely with the National Rugby League and official licensing agency SportFive, SCRIBOS has devised a solution that allows both license partners – providers and holders alike – to connect with fans and provide them with a guarantee of authenticity while also generating valuable market insights.
Security and interaction with fans thanks to a unique, interactive marking solution
With the tried and tested, tamper-proof VeoMark® security label, SCRIBOS offers its customers a flexible marking solution. It allows them to underline the LNR's unique brand image in its design as well, and to offer fans the opportunity to experience it for themselves. Intuitive, guided digital authentication on SCRIBOS 360 also ensures that fans have access to original products.
At the same time, the system provides an excellent opportunity for National Rugby League to engage with its fans digitally, and to learn more about them. Each official LNR-licensed product has its own identity and serves as a point of contact for added digital value, such as product information, league news or the My Rugby loyalty programme. The information can be easily modified by the National Rugby League. This makes it possible to share the latest offers and content with fans in real time during special events.


By continuing to strengthen the protection of its brands through the expertise of SCRIBOS, the National Rugby League will enter a new level in the development of its licensing program. Through the use of interactive labels, we and our licensees benefit from a powerful solution, the track & trace, allowing to protect our products effectively against counterfeits. Moreover, this solution provides us with a new digital communication channel to interact directly with the end user.
Thibaut Chatelard
Marketing and Commercial Director French National Rugby League
Greater security, market knowledge and interaction
It's not just the French National Rugby League that's delighted to have so many happy fans who can now easily distinguish between a fake and an original and enjoy their favorite sport to the full. It makes us happy here at SCRIBOS too. With the help of VeoMark®, SCRIBOS actively assists both the LNR and its license holders in keeping with the slogan: Using unique product markings to create unique added value.
And there's a further added value: the direct link to fans now allows the league to offer new services. Thanks to this innovative, readily adaptable solution, it is now possible to communicate with fans in real time, find out more about them and sell all products bearing the TOP 14 and PRO D2 championship logo simply and more securely. This brings a whole host of benefits together on one single platform: security, market knowledge and interaction.
Any questions?
We would love to assist you!
Schedule a meeting with our brand protection expert Frédéric Etienne to start protecting your brand and increase your revenue.
Send an email or give him a call:
+33 6 242516 85