Unbeatable counterfeit protection with tesa PrioSpot
Product and brand piracy is increasingly becoming a serious threat for companies in the consumer goods industry. The economic losses are hard to quantify, not least due to the high number of unreported cases. tesa scribos combats product counterfeiters with tesa PrioSpot, which ensures brand protection with the highest level of security.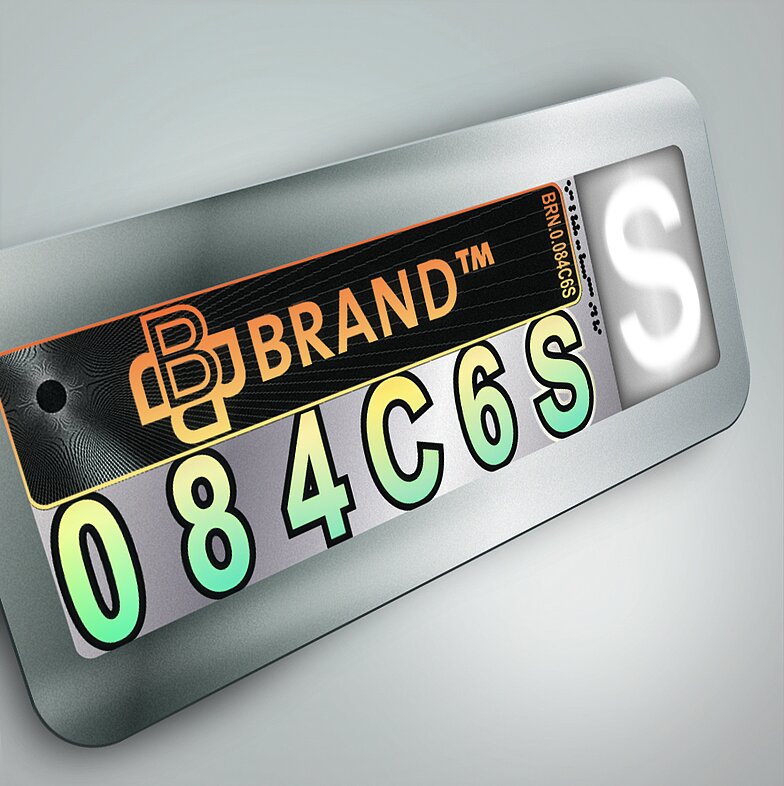 This polymer label distinguishes authentic products from counterfeit ones. With tesa PrioSpot, each individual product is given a uniquely generated code that can also be used for product tracing. This allows both the authenticity and the authorised distribution of a product to be verified. Each PrioSpot is inscribed on up to seven different security levels at the same time. For each individual item, the security features are written into the self-adhesive polymer label using a high-resolution and globally unique inscribing process. The resolution is over ten times higher than that used for printing bank notes.
tesa PrioSpot incorporates different security features as required, which are adapted to different target groups and their needs. Some of these features are clearly visible, while others are concealed and can only be read by experts using a special device. Because the special hybrid technology is only available to tesa scribos, the inscription cannot be reproduced using either printing or holographic technology. Different versions of tesa PrioSpot are available for optimum adaptation of the authenticity identification system to the specific brand protection concept, which is developed by tesa scribos in cooperation with the trademark owner.