tesa scribos SecuritySealing
Adhesive security tapes and security labels for protection against tampering and theft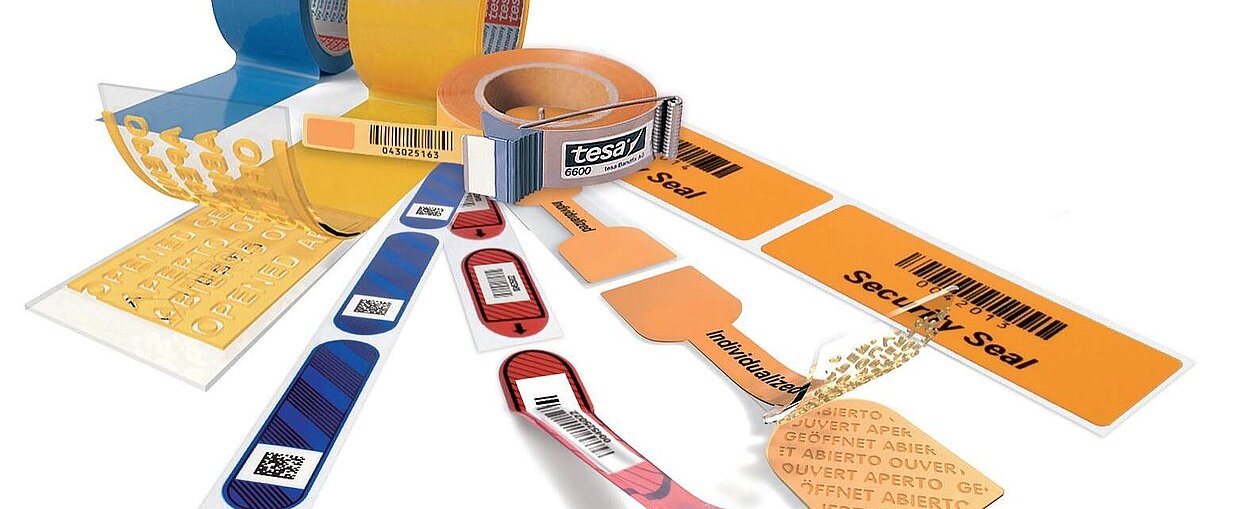 tesa SecuritySealing from tesa scribos offers a wide range of adhesive security tapes and security labels for product and transport packaging, reusable containers and pallet cages. Thanks to the optical effect produced when items are first opened, these adhesive security tapes and labels ensure that any unauthorised opening is clearly visible and is irreversibly verifiable. If items are resealed, clearly recognisable evidence of access is left behind. Manufacturers can use them to protect their products against theft and tampering, right the way from packing to transportation and to delivery to the end customer. They can also prevent unauthorised reuse of original packaging for counterfeit, inferior goods.


The right security solution for every kind of packaging
On account of the great variety of packaging, the company offers various types of security products. Sealing tapes protect cardboard packaging of all shapes and sizes against unauthorised access. The adhesive tapes can be applied either by hand with a dispenser or completely automatically. They guarantee maximum security protection, regardless of the quality of the cardboard packaging, to ensure that the packaged goods are protected from start to finish in the logistics chain. Companies can also benefit from customised printing on the sealing tape, for example with the company logo, giving it a unique security feature.
In order to provide specific protection for pallets, tesa scribos has developed the pallet security tape for shrink and stretch films. It protects pallets and larger trading units against unauthorised access.


Efficient product tracing
tesa HighPerSeal and tesa BasicSeal security labels lend themselves to sealing small and medium-sized cardboard packaging. They are given a unique security feature, which uses customised printing or a custom design. They can also be used for tesa trust & trace application thanks to a barcode that is unique to each individual item. This guarantees efficient product tracing from start to finish in the supply chain. tesa HighPerSeal labels are available in custom colours to fit the corporate identity and to provide a perfect match with the product design and the design of its packaging. tesa BasicSeal labels are available in blue, red and white.

tesa StretchSeal labels provide the option of securely sealing reusable containers in a variety of shapes, sizes and designs. These solutions can be applied quickly and easily and reveal unauthorised access by means of an irreversible change in shape. Since the label can be removed without leaving any residue, containers can be reused.

tesa scribos also provides security seals for securing roll cages and pallet cages. The tesa SecuritySealing Tag has a flexible design and can be furnished with a unique barcode or a serial number, thus guaranteeing a transparent logistics chain. In addition, the security seals are easy to apply and can be removed without leaving any residue.