Counterfeiting & Seizures
Beware of counterfeit holiday souvenirs!
Whether it's handbags, sunglasses or branded belts – in holiday areas, street sellers lure customers with seductively attractive offers. But shoppers should be careful when buying counterfeits.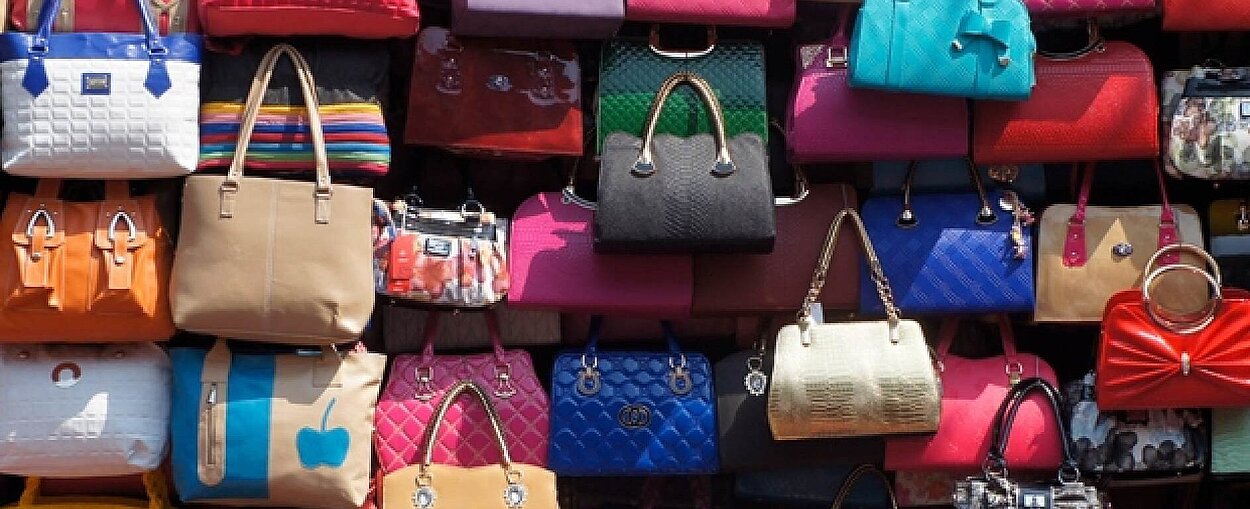 Holiday bargains leave shoppers with a nasty shock
For many people, a holiday involves lots of shopping for souvenirs to take home. Especially since bargain prices lure shoppers in at many resorts. Unlike back home, supposed luxury bags, designer sunglasses and brand-name clothes can be found at extremely low prices. This should set off alarm bells, however. Usually, these are counterfeit products. Some holidaymakers buy the counterfeits knowingly, whilst others think they are getting a genuine product. Either way, there are serious risks associated with buying counterfeits.
Counterfeit products on holiday – the risks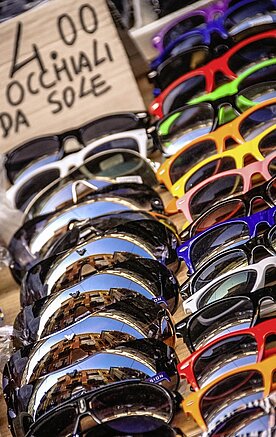 One major problem with counterfeits is the use of harmful substances. The imitation leather in "luxury bags", T-Shirts, perfume and even children's toys often contain toxic chemicals that can causes rashes, amongst other things.
Fake sunglasses often do not provide adequate UV protection, which can result in permanent eye damage.
Shoppers should also be careful when buying cheap alcohol. Increasing numbers of deaths are being reported following the consumption of adulterated alcohol. Such as in Turkey in 2015, where 28 people died after consuming Raki that had been produced illegally.
Besides these grave health risks, the quality of the product is also an issue. Although a counterfeit product costs significantly less than the original, it is usually of inferior quality. The souvenir will often break within a short space of time, so it is essentially money down the drain.
And then there's the economic impact, because counterfeiters make a living at the expense of brand manufacturers. Original products are developed over a long period and go through quality and safety testing. Yet it is the criminals who take the profits. In concrete terms, this results in losses for the original manufacturers, which in turn weakens the economy and leads to job losses.
Interesting links on this subject
Adulterated alcohol claims 28 lives in Turkey (2015)