Counterfeiting & Seizures
Fashion brand Diesel: controversial video about fakes
The latest video from the US clothing brand 'Diesel – go with the fake' is causing controversy. Opinions are divided: funny marketing gimmick or an advert for counterfeits?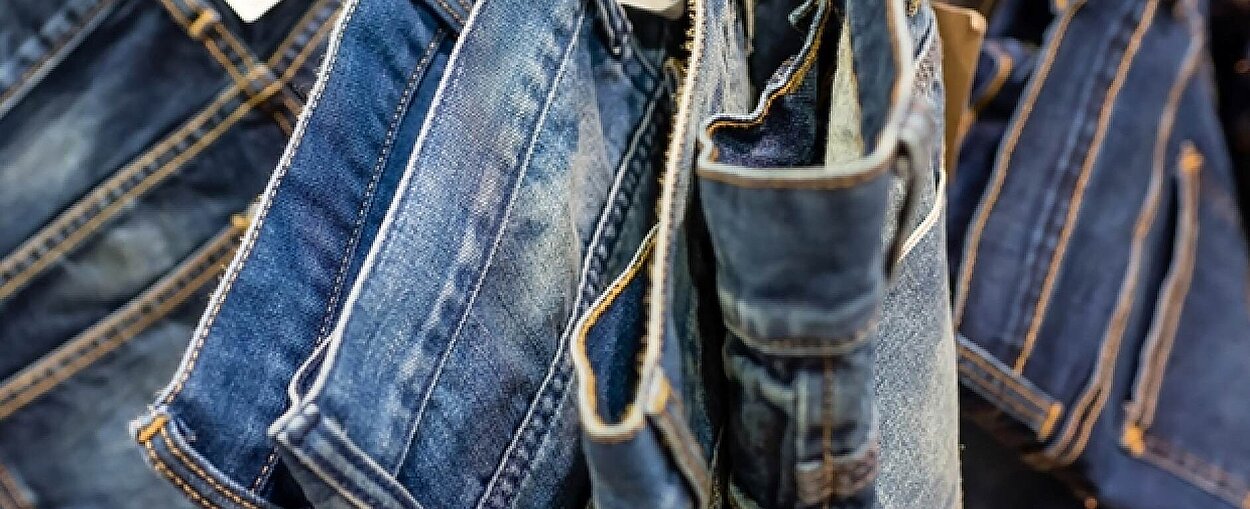 'Go with the fake'
The Diesel video has proved a successful marketing gimmick. Yet the message conveyed is dividing opinion. First things first: the video. It shows a typical pop-up stall on Canal Street in New York's Chinatown district, apparently selling dubious 'brand' products. The brand name Diesel is misspelt – instead, the name DEISEL is emblazoned in big letters above the shabby stall. Two sellers lure customers into the stall by touting the high quality and extremely low price of the clothes. A few people show an interest, pointing out that the brand name Deisel is spelt incorrectly so the goods are hardly likely to be authentic. Others, on the other hand, are impressed with the quality of the supposed knock-offs and buy them.
In fact, they are genuine products, produced just like all other Diesel products. Only the logo has been changed.
What is the idea behind the video?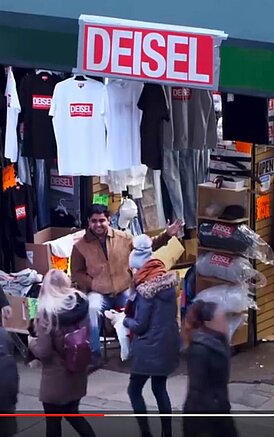 According to Diesel, the brand wants to celebrate people with a unique clothing style, who don't let themselves get swept up in the hype around brand names. 'These lucky people can now call these rarities their own, which are almost certain to become collector's items,' say Diesel. The fact that counterfeits are usually of inferior quality, can contain dangerous chemicals and even cost the brand-name company jobs is ignored here.
The split in opinion about the video is clear just from the YouTube comments. For example, one user writes that this is one of the fashion industry's best marketing campaigns. By contrast, another user writes that for him it is proof that it's not worth wasting money on expensive branded clothing, since you can clearly get the same quality with non-branded items.
Either way, the video has proved to be a successful marketing campaign that has brought Diesel publicity and boosted sales. The collection shown in the pop-up stall was only available online for a short time – but at the usual Diesel prices – and quickly sold out.
Yet the message is a difficult one: Is there no point in buying expensive brand products from Diesel? Is buying fakes instead of originals harmless? Are counterfeits really at least as good – and at a bargain price? The video appears to play down the problem of counterfeit products.
Interesting links on this subject
Diesel 'Go with the fake' Video
Ad-Week article: 'Why Diesel Opened a Deceptive NYC Pop-Up Store Selling Knockoffs of Its Own Clothes'
Dazed article: Diesel just created a fake store to sell real bootlegs
TED Talk: How fake handbags fund terrorism and organized crime