Brand Protection & Authentication
How to fight counterfeits in a CONNECTED world
The Mobile World Congress in Barcelona is the most important event for the mobile industry. Also at the 2017 edition, the latest mobile technologies will be presented. The characteristics of these mobile devices can effectively be used in the fight against counterfeits in a connected world.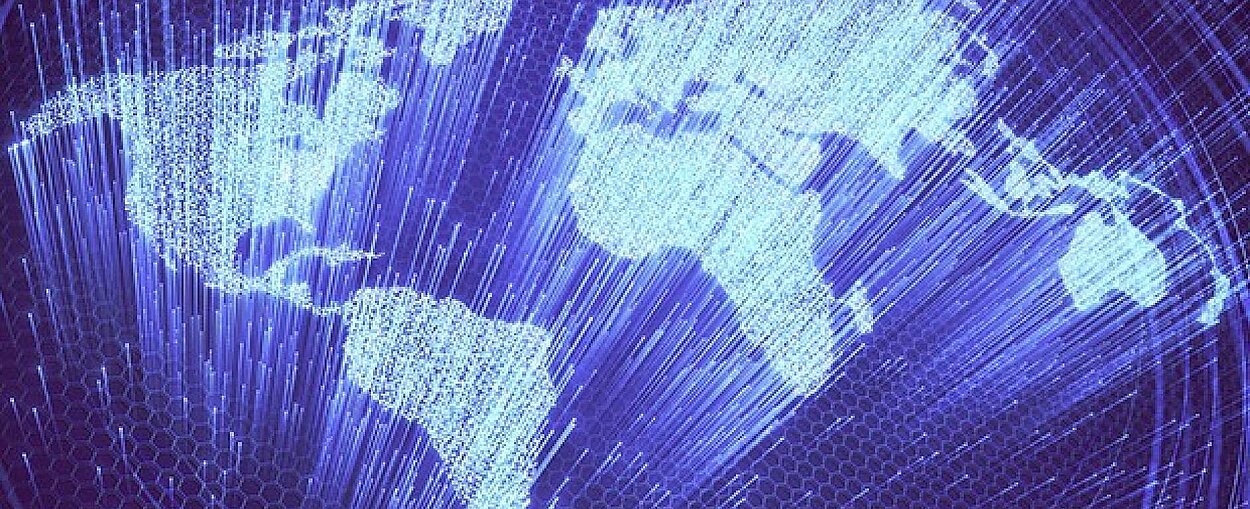 Taking advantage of today's connected world to fight counterfeits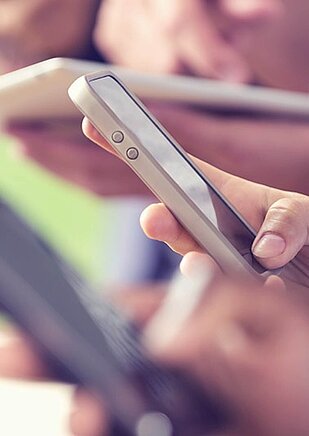 The latest and future development of the mobile industry can be characterized by its focus on connectivity – we live in a CONNECTED world. As stated by research company eMarketer, in 2016 two billion people own a Smartphone. Connection is a major factor when it comes to protecting quality brand products: Brand owners need to exchange ideas with stakeholders such as customs officials, importers, distributors and retailers about the risk of counterfeits in the market and about measures that can be implemented to reduce this risk. At the same time, possibly affected target groups, especially end consumers, need to be contacted and informed.
Our connected world can be the ideal basis for this – if you know how to use it the right way.
Through our mobile devices we are almost always digitally connected to friends, companies and so on. With the Internet of Things, the devices themselves are also able to connect. Even an authentication – the check whether a device is genuine or counterfeit – can then take place. For example, a fake iPhone cannot connect to iTunes. This seems to be some kind of protection: A fake product is recognized as such and does not have access to all services. The customer who has bought the fake product will become aware of his/her bad purchase.
Problem solved, right? No – the moment of truth appears way too late!
The consumer has already bought the fake iPhone – not knowing it was fake – and is now trying to use all services he/she paid for. The truth was discovered at the very last point of the supply chain – the damage directly affects the consumer and indirectly the brand image.
Consumers as the "eye on the market"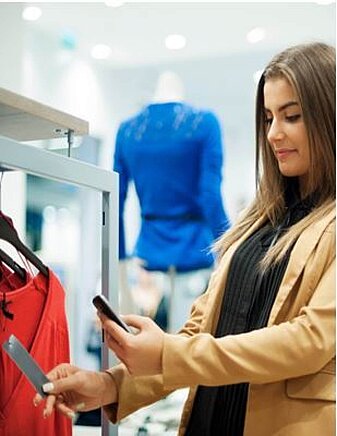 All other points – customs, importers, distributors and retailers – didn't realize that a fake product is passing through. Why? Because they were simply not able to distinguish between an original and a fake product. Brand owners need to make sure that an original product is easy to verify and a fake product can be detected at one glance. At the same time, a distinguished market communication is the key to a reliable Brand Protection solution – and this is where we can take advantage of our CONNECTED world. How?
Brand owners should interact with consumers and use their power as their eye on the market
Consumers are the biggest target group. With mobile products and their connectivity they can be mobilized and help to force fake products out of the market. Brand owners are able to interact with their consumers and to take advantage of synergies of customer relationship incentives and product authentication. Effectively activated consumers build brand loyalty, e.g. through bonus programs or lucky draws, while they gather real-life market intelligence data for the fight against counterfeits.
Intelligent Brand Protection solutions include a market communication concept that takes advantage of the connectivity of mobile products.
Interesting links on this subject
Article by eMarketer "2 Billion Consumers Worldwide to Get Smart(phones) by 2016"