Counterfeiting & Seizures
Plagiarius anti-prize crowns barefaced counterfeits
Once again, brazen counterfeits infringing German manufacturers' rights have been denounced with the negative Plagiarius award. This year's 'winners' were all from China.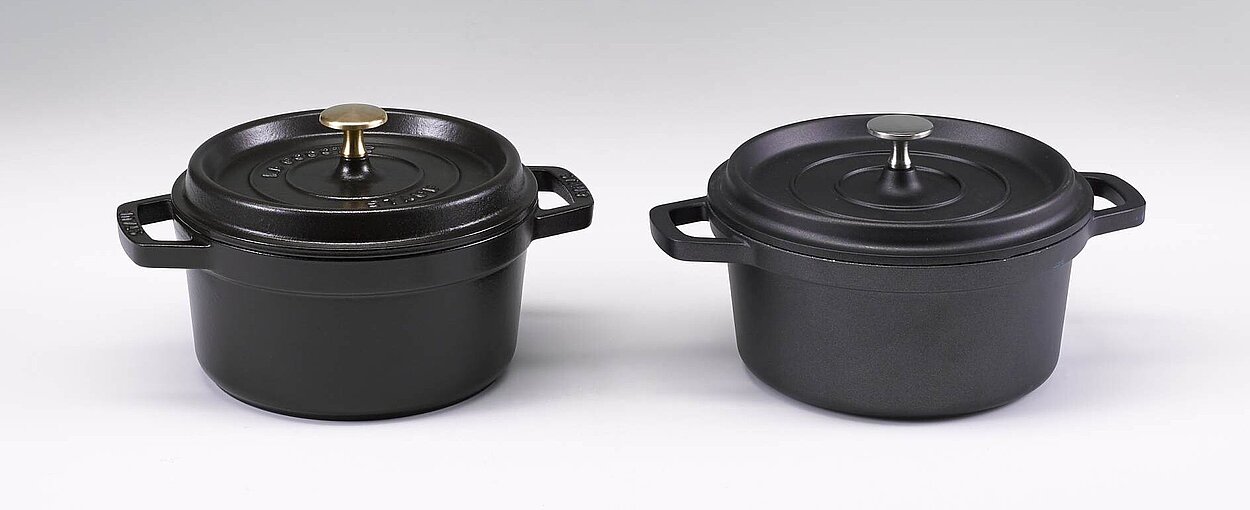 Opportunity to raise awareness
On 8th February, the jury for Aktion Plagiarius e.V. awarded first place to an imitation of an angle seat valve by German company Bürkert in Baden-Wuerttemberg, which was copied to the smallest detail. Second and third place went to a copy of a toy digger by Bruder Spielwaren and a rip-off of a casserole dish by the firm Zwilling (see title picture). A so-called Hyena Prize also rebuked 19 separate copycats of the same motion detector from electronics firm Steinel.
The flagrant counterfeits all came from China; they were sold in Europe, and some also in Turkey. In most cases, counterfeiters had copied the original design elements one-to-one, but often using low-quality materials in the manufacturing. So for example, the counterfeit casserole dish by Zwilling was made not from cast iron but from aluminium. On account of their poor quality, the imitations that have been awarded the Plagiarius Prize can pose serious safety risks.
Aktion Plagiarius e.V. has been bestowing its anti-prize every year since 1977, in the hope that it will raise awareness of product and brand piracy amongst politicians and consumers. In the run-up to the awards, a large number of counterfeiters even reached agreements with the original manufacturers—probably also out of fear of public exposure. Consequently, original manufacturer Bürkert hopes the awards will have a deterrent effect: Counterfeiters should be made aware that 'Bürkert will defend itself against intellectual property infringements by all means possible,' says the company.
Bruder Spielwaren, too, sees the awards as an opportunity to raise awareness of product piracy. It's not the first time that rip-offs of the Bavarian company's products have been reproached with the anti-prize. 'In a way, we don't consider it an honour to have been included for the seventh time since 2004: making counterfeit Bruder products seems to pay off,' says Senior President Heinz Bruder.
Sources
Aktion Plagiarius e.V., Bürkert GmbH & Co. KG, BRUDER Spielwaren GmbH + Co. KG
Article produced in cooperation with Anti-Piracy Analyst, February 2019 issue