Brand Protection & Authentication
Product labelling crash course: barcode, QR code or RFID technology?
Do you want your products to have labels or tags that connect them to (digital) applications? Choosing the right method of product identification can be hard. We give you an overview of the most common forms of product labelling and their applications.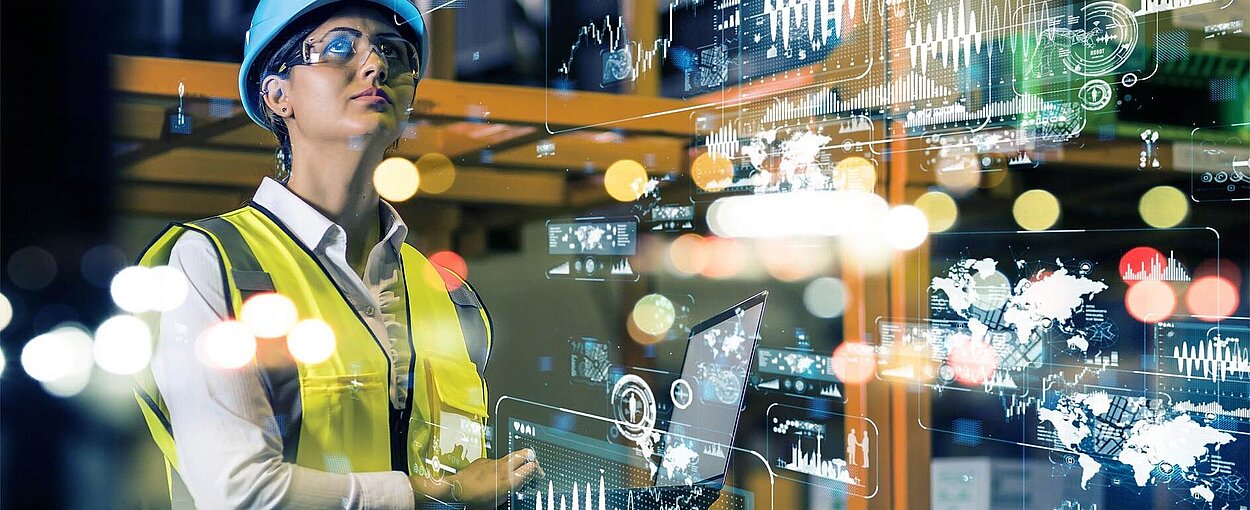 Barcodes
Barcodes were originally developed to optimise the checkout process and inventory management in supermarkets, for example. Now they are an important part of supply chain management and many Track & Trace (T&T) systems. A barcode is a one-dimensional, machine-readable code. A series of bars and spaces of varying thickness form a binary code, which can be uniquely assigned to a single product. A 13-digit number that can be read by humans – the GTIN (Global Trade Item Number) – is usually printed beneath the barcode. Barcodes are used globally on most consumer goods, parcels and books. They are used on products and parts in production and in warehouses for identification and for collecting process information.
Benefits: Barcodes are widely used, as are the corresponding readers. Because they are simple, printed codes, they are cheap to produce, even in large quantities.
Drawbacks: Simple, printed codes can be copied easily, however. As a result, they are not suitable for protection against counterfeiting or for T&T. In addition, their capacity for storing information – and thus their potential uses – are very limited.
QR/2D barcodes
QR codes are an advanced form of the classic barcode. Because it is two-dimensional, it is able to store much more information, such as a link to a website. It can therefore serve a number of different purposes on product labelling. As consumers, we frequently see QR codes in advertising material. However, QR codes are also increasingly being applied to products and are used – secured with an additional feature – for security-related fields such as counterfeit protection and grey market protection or T&T.
Benefits: Thanks to their interactive nature, QR codes are used to label products not just in the supply chain and in production but also for customer interaction. This makes them very useful for gaining market insights, for Internet of Things applications and also for counterfeit protection and grey market protection. Since the desired information is provided on websites or other digital platforms, it can be changed, offering great flexibility. Free apps with QR-code readers are very popular (some with more than 100 million downloads) and in newer smartphone models this feature is even integrated in the built-in camera.
Drawbacks: Only suitable for counterfeit and grey market protection when combined with additional security features. Just like barcodes, because QR codes are printed codes they are easy to copy. However, if QR codes are secured using what's known as a physical security feature, they are transformed into a secure, interactive touchpoint for a wide range of applications.
RFID/NFC chips
RFID (Radio Frequency Identification) or NFC (Near Field Communication) technology uses an electromagnetic field to locate transponders (also called tags) on products from a limited distance. They are widely used in automated inventory management or in anti-theft systems in the retail trade, but also for customer interaction and counterfeit protection schemes. Near Field Communication (NFC), a variant of RFID technology, only works at distances of a few millimetres and is used for cashless payment or in relatively modern ID cards.
Benefits: Users only have to tap the NFC chip with their reader or smartphone briefly. Chips can be read using NFC-enabled smartphones, for example.
Drawbacks: The chips are sensitive and can be destroyed when transporting the products, for example. It is then impossible to implement planned applications in areas such as customer interaction or T&T. Currently, there are still concerns about the security of RFID/NFC technology, which explains why some users deliberately avoid this technology. In addition, RFID or NFC tags are significantly more expensive compared to barcodes and secured QR codes. Costs exceeding 20 euro cents per tag are not uncommon if you want to maintain a minimum level of security.
Comparison
Barcode
QR code (secured with feature)
RFID/NFC chips
Capacity
<20 characters
Approx. 7000 characters
Approx. 1000 characters
Reading distance
A few centimetres to metres
A few centimetres to metres
Passive transponder: <10 metres
Active transponder: >30 metres
NFC chips: a few millimetres
Suitable for customer interaction?
No
Yes. Easy to read with a smartphone camera or scanner app
Yes. Can be read using NFC-enables smartphones
Identification
As a general rule: Identification of the product type (not of the individual product)
The individual product can be identified
The individual product can be identified
Price (roughly)
€0.01
From €0.03
€0.05 – €0.70
Suitable for counterfeit protection?
No
Yes
Yes
Our verdict
All product identifiers and labels have pros and cons and are therefore used in different applications. A minimum level of security should be maintained no matter what, to ensure associated activities such as customer interaction, counterfeit protection and track&trace can also be carried out reliably. With more than 15 years of experience in product labelling and digital connectivity, we will help you choose the right labelling solution for your products. As part of our consulting service, we analyse the needs of your company and develop a bespoke solution for you. We look forward to helping with your no-obligation enquiry.
Source
Kankapurkar et al.: Comparative study of Barcode, QR-code and RFID System. In: Int.J.Computer Technology & Applications,Vol 4 (5), 817-821: Semantic Scholar PDF (Accessed 11.10.2019)