Brand Protection & Authentication
QR codes: One little square, a wide variety of applications
QR codes are versatile and easy to use nowadays. Discover how your business can benefit from their many advantages and what to look out for.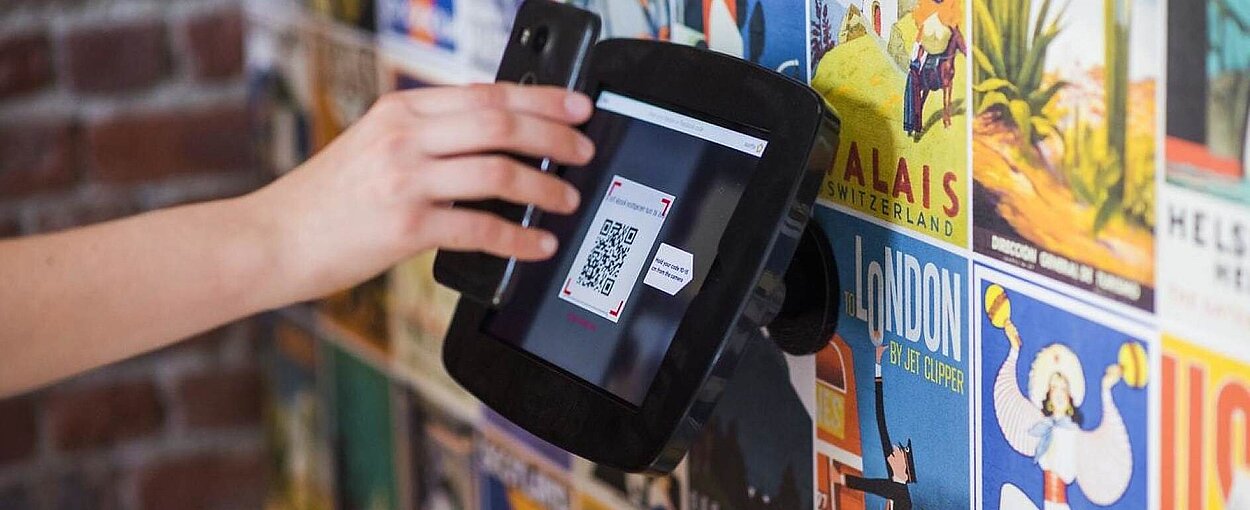 Why the QR code is far from dead and what it will do for your company
Have you ever scanned a QR code? If you have, you'll certainly appreciate what smart marking is capable of nowadays. If you aren't, read all about it in this blog post.
QR codes have often been pronounced dead by experts but today they are more alive than ever before. Modern smartphones make scanning easy and thus open the door to a wide range of applications for marketing, payments, product labelling or brand protection. Find out what this little square can do for you.
QR codes for marketing and brand protection – read this article and find out:
What today's QR codes can do and how they differ
Why they are making a big comeback and are used by many brands
How to avoid mistakes when using QR codes
What QR Codes can do for brand protection
Do you remember the time when you used to see huge QR codes on truck tarpaulins or the rear of company cars? Everyone would try to pull out their smartphone quickly, find the scanning app on the screen, open it and scan the code. Of course, by then, the vehicle would be miles away or the code was impossible to scan. If the code did work, it wouldn't contain any information. Those frustrating times, when some experts predicted the end of the QR code for precisely these reasons, are long gone. Today, scanning is used everywhere and for good reason.
Quick Response Codes – what can these little squares do today?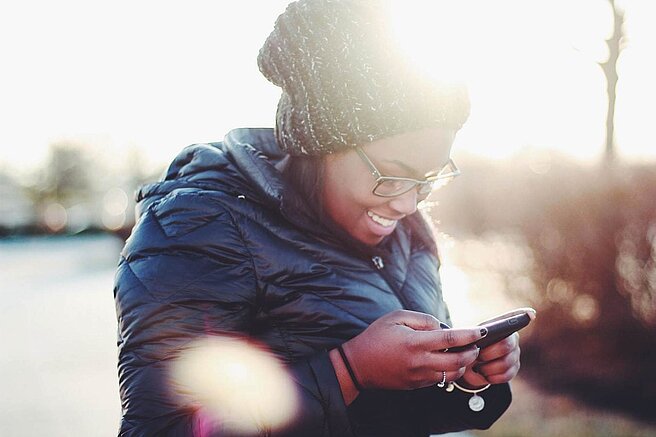 For several years now, the QR code has been experiencing a remarkable comeback. Today, it is an indispensable means for brands to transfer information to mobile devices quickly and easily. Originally used as a product label, the code was invented by Japanese company DENSO WAVE back in 1994 and has been further developed in a variety of ways over the last three decades. Today, it compresses complex information of more than 7,000 numbers or 4,000 characters in a two-dimensional QR code. Codes are available either as fixed variants that can no longer be edited after creation or as dynamic codes that are updated and edited on a continuous basis.
In times of COVID-19, we can use them to quickly access the menu or request a Wi-Fi connection in a café, for example. They will also reliably direct customers from posters to the appropriate product in an online shop. Social media platforms such as Facebook or Pinterest use the square to make further content quickly accessible. Mobile payments are also becoming increasingly popular, using cryptocurrencies, for example, with transactions completed in seconds thanks to QR codes. Another major field of application is counterfeit protection, where QR codes make supply chains transparent and ensure that products themselves are counterfeit-proof.
The possible range of uses are virtually limitless: shopping vouchers, competitions, cashback promotions, product information or review options. Anything that enhances and adds to the product or service is contained effectively in a QR code. But why are QR codes suddenly so popular again?
Over 100 million scans per day and increasing
QR codes are so popular because they can easily bridge the gap between the analogue and digital worlds. More and more companies and organisations are discovering their potential and are pleased about their increased use, especially in China. More than 100 million QR codes are scanned there every day. Around a third of all mobile payments are already processed by scanning. The trend is clearly growing there and in the rest of the world too.
The reasons for the boom in code usage are obvious: first of all, almost everyone in the world owns a smartphone with a camera on which they can download a QR code reader as an app. Having said that, most modern smartphones don't even require an app nowadays: anyone who wants to scan a code simply swipes with their finger to open their camera and the code is detected automatically. A simple click on the link is sufficient to see or interact with further content immediately. It takes mere seconds from the scan to a promotion with use being easier than ever before.
QR codes: what mistakes do companies make when using them?
Thanks to their convenient use, these little squares are now a permanent feature in many companies' marketing toolboxes. Whether presented on a stand-up display in stores, in printed catalogues or on packaging, QR codes are quickly generated and integrated into the existing layout. But what if they are scanned infrequently or not scanned at all? This may be because people often don't notice them. One of the main reasons for the low use of QR codes is that the little square is simply overlooked or the added value of a scan is not communicated.
The following tips will help to significantly increase the number of QR codes scanned:
Place the code in a way that it can be detected and scanned quickly
Give an indication of what awaits the user, e.g. "find out important product information"
A clear prompt ensures greater interaction: scan now, scan by camera or similar
Compress the linked information and ensure it is easily understood
Be sure to optimize content for mobile devices
Make certain all content is up to date and working to an optimum degree
Innovative QR codes: how tesa scribos connects products with the digital world
Almost all of our product labels take advantage of QR codes whether they are used for physical, printed or smart marking on consumer goods. As a gateway to the digital world, in conjunction with our tesa 360 digital platform, they ensure that our customers can track their products or protect them from counterfeiting. They can also make their supply chains transparent or interact with their own customers.
Conclusion: QR codes have often been pronounced dead but are more alive today than ever
Thanks to modern smartphones, QR codes can now be easily scanned in passing. As a result, they have become much easier for many people to use and companies use them widely for marketing or logistics purposes. Anyone who wants to use these small squares for digital identification of their brand should ensure that the codes are clearly visible and that the stored content is up to date and mobile-friendly. The QR code has now also become indispensable for product labelling. Combined with proof of authenticity or cost-effective security markings, it equips products with a customisable marking that, together with intuitively operated digital tools, offer optimum protection against counterfeiting, the grey market or overproduction.