sovanta wins 2015 SAP and Google Glass Challenge for companies with integrated tesa scribos counterfeit protection solution
With the conception of an innovative wearable app, sovanta and tesa scribos have created new options for brand protection.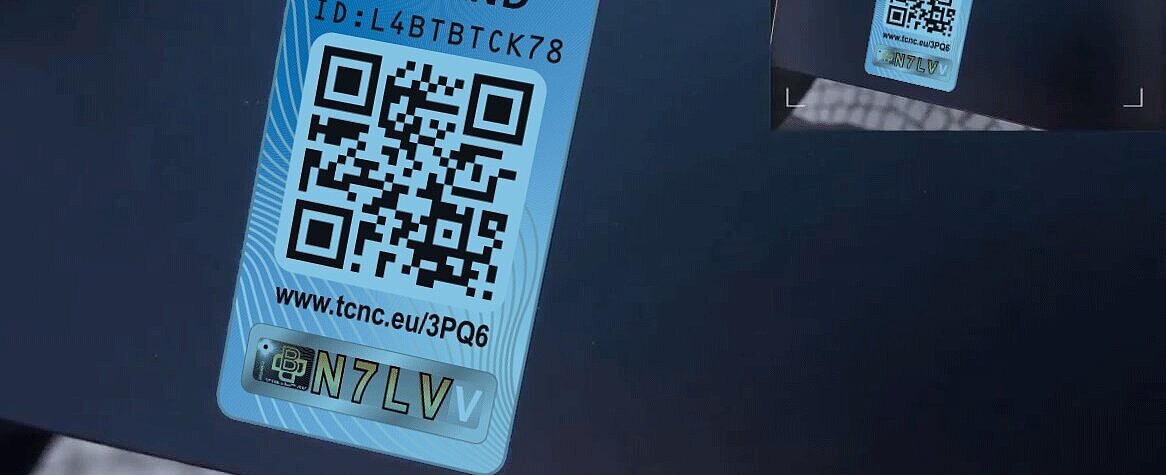 With the use of the tesa scribos counterfeit protection technology, the software developer sovanta has designed a wearable app that uses the SAP HANA Cloud Platform and Google Glass Explorer Edition. The concept came out on the top of 70 entries, making it one of the winners of the SAP and Google Glass Challenge.
The application for Google Glass, which was conceived by sovanta on the SAP HANA Cloud Platform, is a further innovation in the fight against product piracy. It is based on the tesa connect & check solution, with which consumers, retailers and investigators can verify the authenticity of a product themselves at any time. For this purpose, products from manufacturers are marked and protected by, for example, the security label tesa PrioSpot. Each of these security labels are as unique as a fingerprint, thus giving each product its own identity, much like a passport.
The key element of the verification process is the tesa connect & check website. On the website, the ID code on the packaging label and the security code of the tesa scribos security solution (e.g. tesa PrioSpot or tesa VeoMark) are scanned and checked against the database in which the codes are stored during production. If the code is valid, the visible security features of the label are explained and the user is interactively guided through the authentication process. The tesa connect & check website can also be called up using a smart phone. To do so, the QR code on the security label is scanned.
One look is all it takes
The innovative wearable app conceived by sovanta also uses the QR code integrated into the tesa PrioSpot security label to connect securely with the tesa connect & check database. One look through Google Glass is all it takes to accompany the investigator through the interactive and simple authentication process. The fact that the Google Glass data glasses are worn like normal glasses is a definite advantage. This allows customs officials to perform better in their day-to-day work, because no additional special testing instrument is needed for the authentication of a product.
Innovation to achieve success
tesa scribos has been concentrating on innovation since the very beginning in order to remain one step ahead of product counterfeiters. Dr. Christoph Dietrich, Managing Director of tesa scribos: "We consider new technologies such as the SAP HANA Cloud Platform and the Google Glass Explorer Edition to be opportunities for developing and testing new options for product and brand protection. We are therefore very pleased that sovanta has won the SAP and Google Glass Challenge with use of the tesa scribos technology."