Partnership between oneIDentity+ and tesa scribos: CLEPA Conference, 29-30 March 2017
Market-leading counterfeit protection & service solutions for brand manufacturers of auto spare parts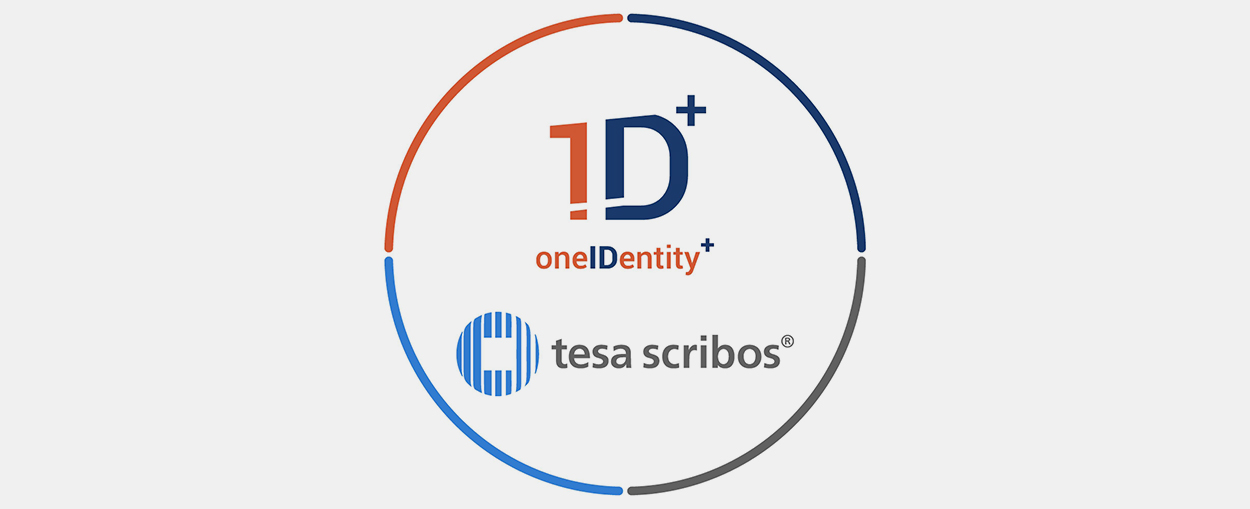 Heidelberg, 30 March 2017. Counterfeiters are still targeting the automotive aftermarket. The low-quality counterfeit versions of branded spare parts first and foremost represent an acute safety risk to consumers. Then there are the sensitive financial losses and the reputation damage suffered by brand manufacturers, which in the long run mean job losses. According to the Federal Trade Commission and the World Customs Organization, counterfeit automotive parts result in losses of around 12 billion US dollars annually. The automotive supplier industry is successfully fighting back, for example with a combination of printed product markings such as the MAPP code and a physical security label from tesa scribos, which protects against attempts to copy the printed MAPP code.
Brand manufacturers of automotive spare parts are fighting back together
To protect their products from counterfeiters, brand manufacturers of automotive parts have joined forces in the MAPP (Manufacturers Against Product Piracy) initiative. The initiative has its origins in the European umbrella association of automotive suppliers (CLEPA). The identification code used in this initiative, known as MAPP code, has become an industry standard in the automotive aftermarket. Every automotive spare part is equipped with the logical MAPP code, a GS1-compliant and thus globally unique data matrix barcode which is usually printed on packaging, and as such is given a unique identification number. The MAPP code is connected to the oneIDentity+ cloud platform, which can be used to issue detailed information about the product. For maximum protection against counterfeiting, this printed product marking is complemented with physical evidence. This secures the printed code and protects it against attempts to copy and reproduce it.
A proven security solution: oneIDentity+ and tesa scribos provide a combined security concept for manufacturers of automotive spare parts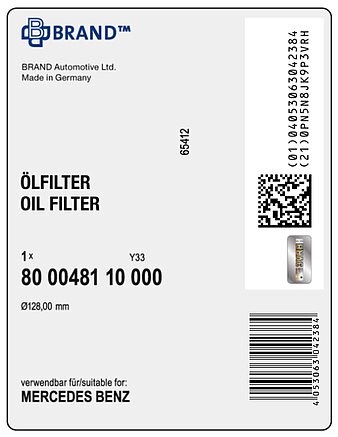 oneIDentity+ and tesa scribos have teamed up to provide manufacturers of automotive spare parts with the best possible security concepts. As "Preferred Partners Automotive Security & Solutions", the two companies combine their innovative security solutions and services to ensure maximum protection of branded spare parts.
oneIDentity+ provides innovative IT systems and mobile solutions for administration of the applied MAPP ID codes. At the heart of the system is the MAPP code, which contains information about the manufacturer (e.g. country and manufacturer name), as well as a unique serial number for each piece of packaging, which is created cryptographically and stored in the database. The codes can be checked easily by anyone via an online platform covering all companies and all retailers. When checking the code, it is also possible to check the physical security feature from tesa scribos to ensure that the code has not been copied and placed on a counterfeit product.
tesa scribos supplies the physical proof of authenticity – usable in a court of law – for the brand parts, which secures the logical MAPP code and protects against any attempts to copy it. Specifically, this is achieved by means of a security label that is integrated – together with the printed MAPP code – on the product label, and repeats sections of the code. These physical security marks are produced in a patented labelling process developed in-house, to which only tesa scribos itself has access. Since counterfeiters do not have access to the process, the security labels are not easily imitated.
An original product, which is equipped with a proof of authenticity from tesa scribos, is thus recognisable as such and is clearly different from counterfeits. Because each product is provided with a security label with a unique code and thus its own individual identity. Amongst other things, this allows accurate tracing (track & trace) and enables the generation of detailed market data (big data).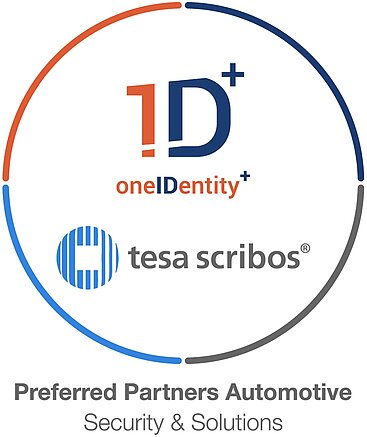 "The combination of printed and physical security markings has proven to be a success in the market. The majority of MAPP code users combine it with security features from tesa scribos. Thanks to the partnership between oneIDentity+ and tesa scribos, brand manufacturers of automotive components benefit from our combined expertise and the smooth implementation of a reliable security concept," explains Volker Hahn, International Sales & Marketing Director at tesa scribos.
"As a result, brand owners are able to protect consumers, prevent financial losses and secure the success of their company in the long term. Value-added services can also be safeguarded, which can be offered to mobile users via the platform depending on their user role," says Dr Daniel Dünnebacke, Chief Operating Officer at oneIDentity+.
Brand manufacturers and solution providers discuss best practices and innovations in the automotive industry at the annual CLEPA Conference. An important topic is counterfeit protection – the protection of consumers and brand manufacturers alike.
Visit our exhibition stand at the CLEPA Conference in Brussels from 29-30 March 2017!