Success Story
Meelunie: Stopping counterfeits, while gaining market share
Solution: Security Label VeoMark®
Industry: Agriculture / Food products
Main target: Stop Counterfeiting
How can counterfeiting rates of up to 50% be effectively curbed – whilst simultaneously gaining new shares in the Asian market? The long-established Dutch company Meelunie demonstrates this effectively with a solution from SCRIBOS – and with immediate success.
High counterfeit rates and poor transparency
The Dutch company Meelunie is one of the world's leading manufacturers of potato starch. When it comes to volume and turnover, China, Hong Kong and Taiwan are the most important target markets for the product brand 'Windmill'. Yet it is these regions in particular where there are a vast number of counterfeit products – in some cases representing 30–50% of the market. The result is a huge loss of business for the Dutch company, accompanied by a high risk of reputational damage and threats to consumer safety. There were multiple challenges: How can wholesalers, retailers and customers recognise counterfeit goods easily in future? And how can reliable digital data be generated that can also be used for strategic expansion of the Asian market?
Secure product identities and a dedicated online ordering platform
Precise requirements are worked out in partnership with all stakeholders in a number of workshops. The solution? Each individual product is given a tesa VeoMark® security label, enabling digital connection to the online ordering platform that has been developed specifically for the PSA Group. This is part of the SCRIBOS 360 digital platform. It is therefore easy to use the database to check whether the security label is authentic and is at the intended destination. The entire process is handled by SCRIBOS, from ordering and production to payment and delivery – with minimal effort required by the PSA Group.

SCRIBOS's innovative PrioSpot® technology provided Meelunie with a critical element in our anti-counterfeit strategy in greater China. Our Windmill potato starch is better protected and as a company we have much a better insight in hotspots of counterfeit activity. Greatly recommended.
Jan Van Vilsteren
Commercial Director for Meelunie China
More scans, more security – more market share
Retailers gave extremely positive feedback just a short time after the solution was introduced: despite a slight price increase, demand for products with the label increased markedly. The results could also be seen in the market. Products with a secure identity recaptured important market shares bit by bit – and Meelunie recorded an ever-increasing number of scans via the SCRIBOS connect & check website. Thanks to the newly gathered data, strategic decisions can now be better prepared and informed decisions can be made – an important step to fully exploit the potential of the Asian market.
Any questions?
We would love to help you further!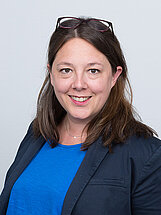 Schedule a meeting with our brand protection expert Ninon Mathé to start protecting your brand and revenues.
Send an email or give her a call:
+33 6 302686 98