Brand Protection & Authentication
The future of counterfeit protection: Internet of Things and Industry 4.0
What is behind the latest buzzwords Internet of things (IoT) and Industry 4.0? What is their significance for the future of product and brand protection? We explain how brand owners can benefit from them.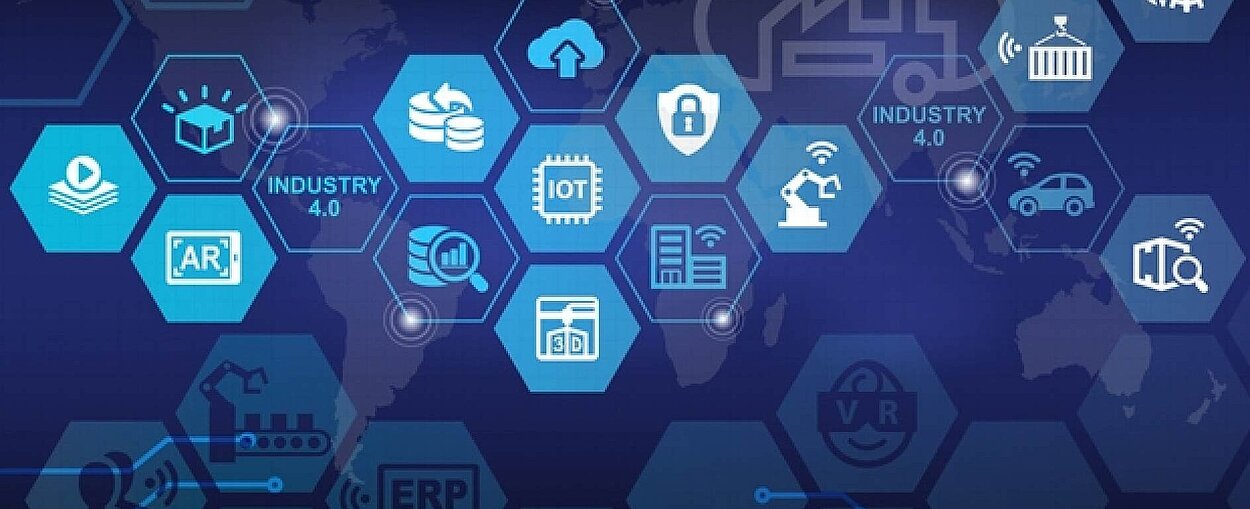 Going digital
The phrase 'going digital' is on everyone's lips. Closely linked to it is the term Internet of Things(IoT). It describes the trend of increasing networking: It is no longer just smartphones and PCs that are connected to each other and to the Internet – now everyday items are too, making them intelligent or 'smart'. Besides its impact on the private sphere, it will also fundamentally change the world of industry, in particular, as it develops into Industry 4.0. The term is a reference to the previous three industrial revolutions. Comprehensive digitisation and networking joins the ranks as the fourth and latest stage of development.
What does this mean for business?
The IoT can be used to create an intelligent network in which all its members are constantly communicating and exchanging information with each other – especially machinery and products. The information shared is not just collected but evaluated and interpreted, too. This allows the networked machines and products to be self-monitoring, forming the basis for independent initiation of measures. For brand owners, this development carries immense potential for optimisation. Processes can be optimised, the potential for errors can be minimised and, not least, original products can be better protected.
How can brand owners use the Internet of things for counterfeiting protection?
Using the IoT and Industry 4.0 for product and brand protection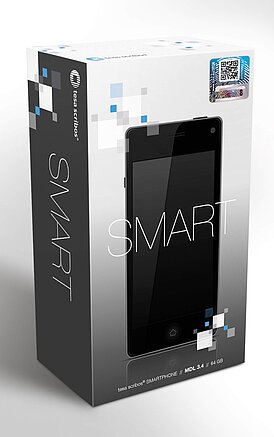 To make use of the benefits of the IoT, original products must first be made 'smart'. This is where the link with product and brand protection becomes apparent since, in certain circumstances, security labels can do exactly that:
physical security markings provide each individual product with a unique, unforgeable product identity – similar to a passport. (Warning: Labels must not be easy to replicate. Simple embossed holograms are therefore not an option.) Networking can be achieved in different ways: The approach most commonly used is currently an item-specific QR code that can simply be scanned using a smartphone. Other options include NFC/RFID chips. The security label thus forms the link between the product and other members of the network – such as humans, machines and computers. Behind the security marking is ideally an online platform, which provides, collects and evaluates information in the form of an intelligent database.
The basic information which a product with this form of labelling provides is of course the information that it is an original. But that's just the start. It is possible to store and interpret much more information, for example about production processes and supply routes. What value does this add for brand owners? Consider an example:
Before the product comes to market, conditions are assigned to it in the online system. For example, that it can only be sold in a specific region (grey market tracking). The corresponding information is collected by means of the security label (more on that here). If a product is scanned outside its intended sales region, predetermined processes are automatically initiated. For example, supplies to the wholesalers in this region can be temporarily stopped as a result, since there is suspicion of the business partners engaging in illegal activity. This is just one of a number of options.
The IoT enables an integrated approach to counterfeit protection, process optimisation and market transparency, offering real added value for brand owners. Professional security solutions should be able to deliver this added value.
Interesting links on this subject
Wired article: 'What is the Internet of Things?'
Forbes article: 'What Everyone Must Know About Industry 4.0'
McKinsey article: 'Unlocking the potential of the Internet of Things'
'Smart' original products with security markings
Online platforms as a control centre: collecting and interpreting information and initiating actions