Security Seals
Our security seals: protection against unauthorized opening and refilling
Our tamper-proof seals offer you maximum protection against fraud and theft by clearing indicating if products have been opened prior to their intended location.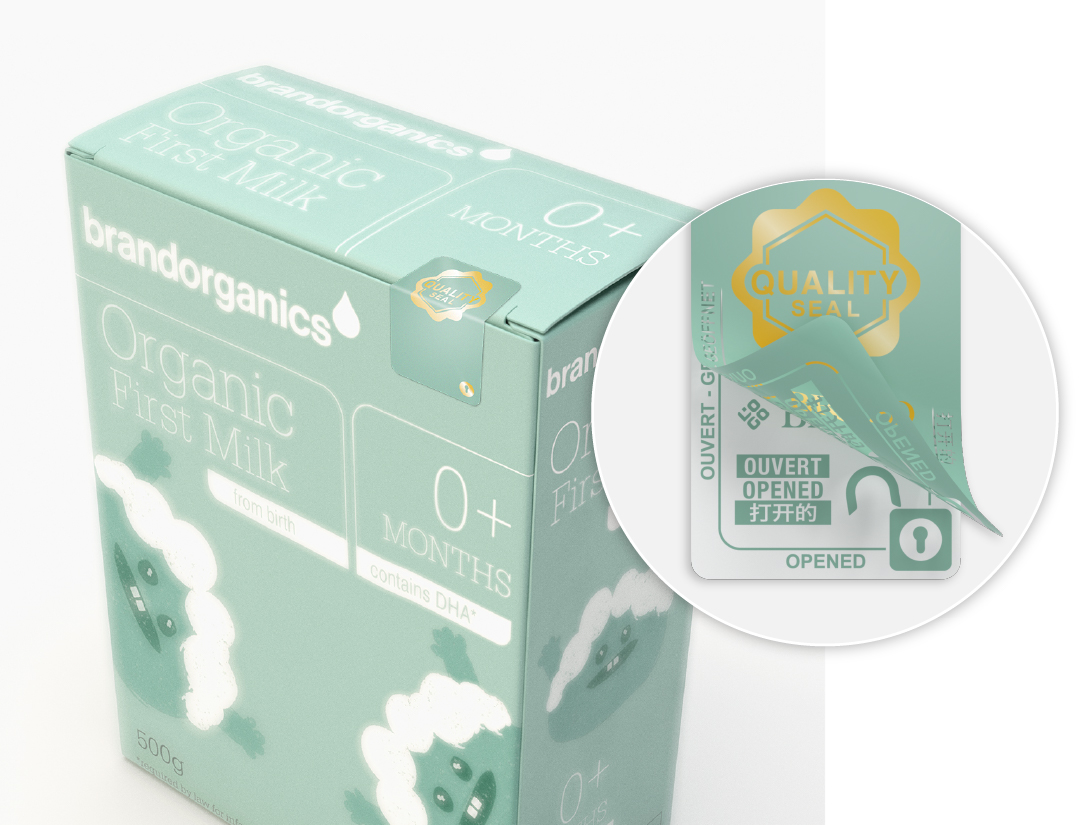 SCRIBOS HighPerSeal
For maximum protection against tampering, theft and product switching: Our tamper evident seal safeguards your product and transport packaging throughout the entire logistics chain with easily recognisable proof of first opening. As soon as the tamper seal is opened or manipulated, it immediately shows a so-called void effect, which is irreversible. This first-opening effect remains visible even if an attempt is made to reseal the tamper evident seal. Both the overall label design as well as the opening effect (void effect) can be fully customized according to your packaging design and your corporate identity.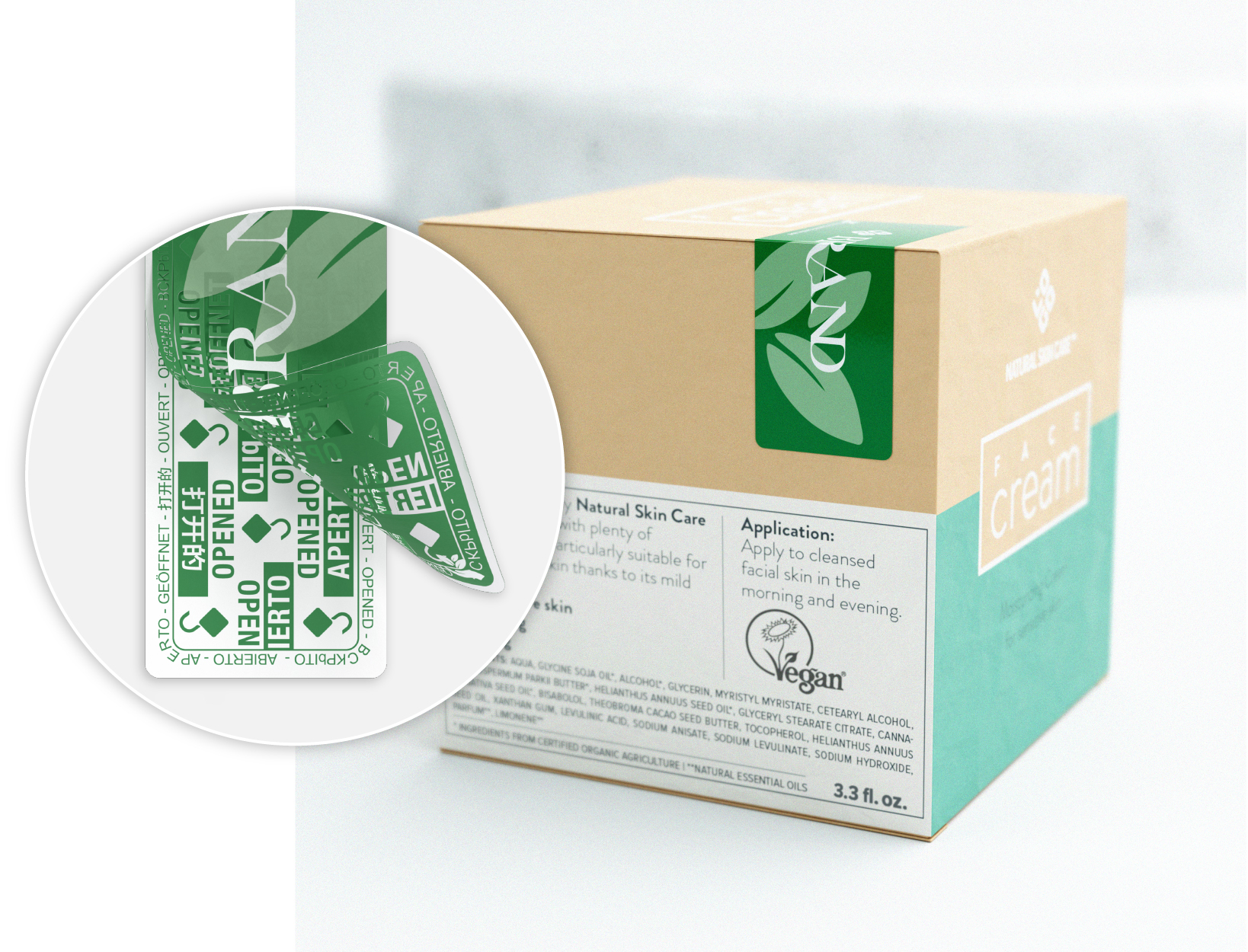 SCRIBOS HighPerSeal Green
With our innovative HighPerSeal Green labels, our customers can for the first time completely forego the use of polymer films and offer you the familiar security on a pure paper basis.
As a brand owner, this means you can meet your sustainability goals, while still enjoying maximum protection against fraud, theft and product switching. As with the HighPerSeal label, the void effect is clearly visible and irreversible after tampering or manipulation.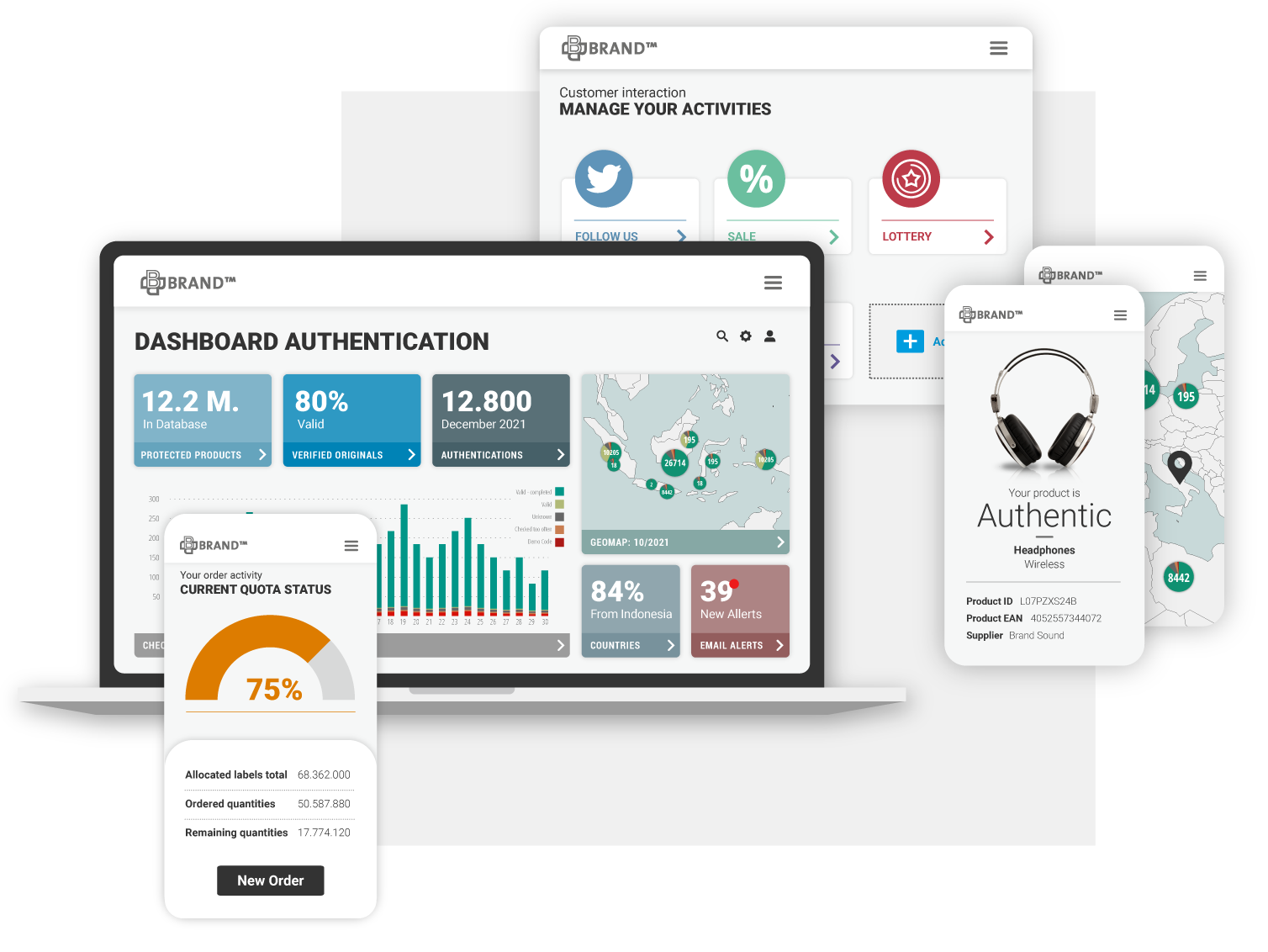 The SCRIBOS 360 platform guides your customers through the first opening authentication. Refilling is thus avoided and fraud attempts are detected. In addition, you strengthen customer loyalty and trust in your brand through additional digital offers.