Anti-Counterfeiting Solutions for the Apparel & Luxury Goods Industry
The challenge: Counterfeits are unfortunately very common in the clothing and luxury goods market and often show up shortly after market launch. It is often difficult for the customer to recognise counterfeits. But how can you protect yourself and your products from this? How can you guarantee end-to-end tracking of your products? And how can you create a unique first-opening experience in times of desired unboxing experiences?
Our unique brand protection technology is connected to the innovative digital platform SCRIBOS 360.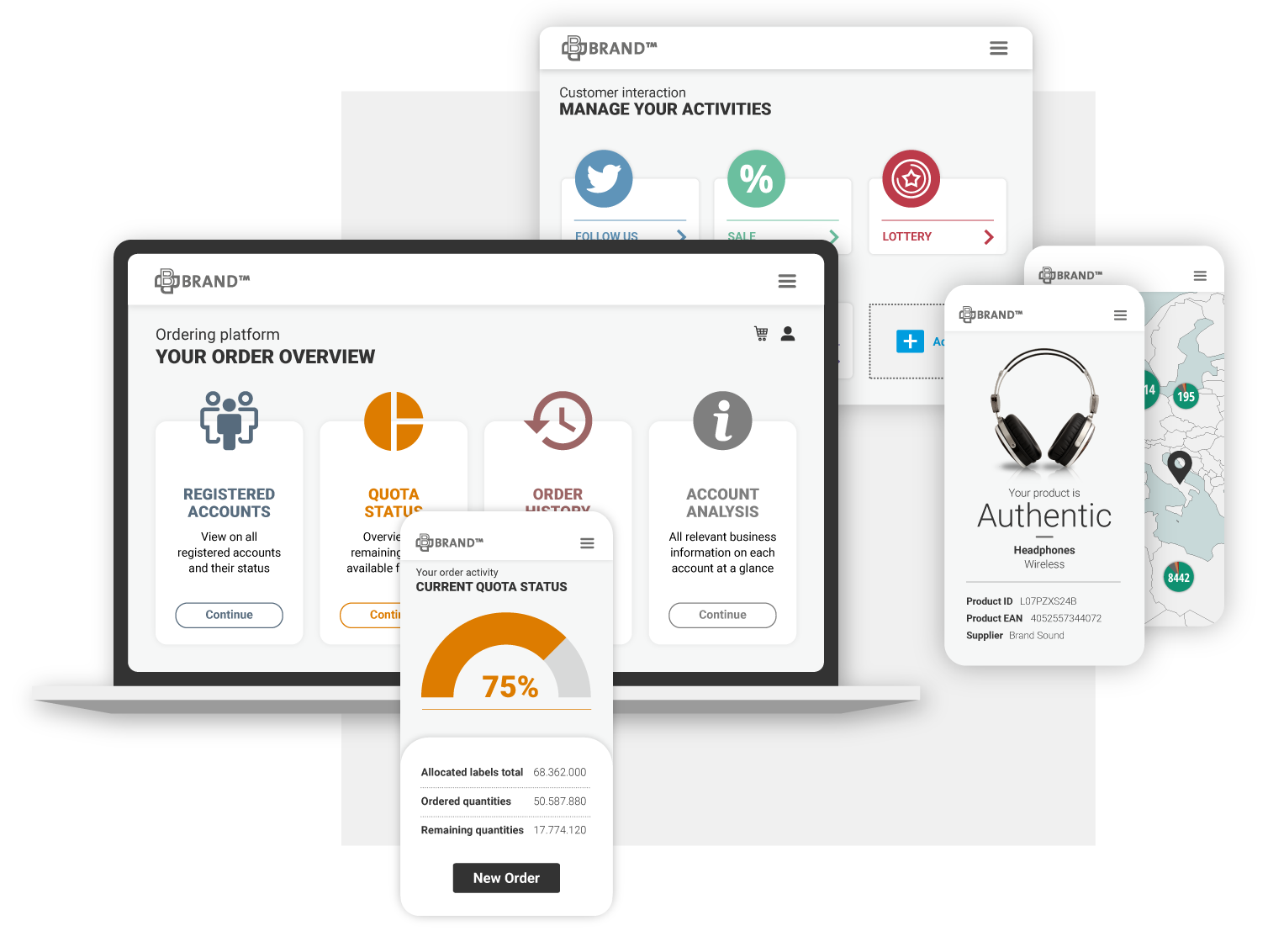 SCRIBOS 360 Authentication
With this module, you enable your customers worldwide to distinguish original products from counterfeits. Consumers are guided through a guided or fully automated authentication process. A comparison with the SCRIBOS 360 database then confirms the authenticity of a product and, if necessary, gives the consumer the opportunity to report a suspicious product. With the help of artificial intelligence, suspicious activities are detected quickly and automatically and therefore can be stopped at an early stage.
SCRIBOS 360 Interaction
Winning over as many end customers as possible for authentication, implement and manage bonus programmes, competitions and other digital interaction options via this module. By integrating this module, you can strengthen your customer loyaty and customer confidence, while having a strong brand protection solution in place.
SCRIBOS 360 B2B Ordering
This module offers you full transparency over your supply chain. Suppliers order their product markings directly from SCRIBOS. Due to the uniqueness and serialisation, every product in the market can be assigned to the original production location.

Learn more