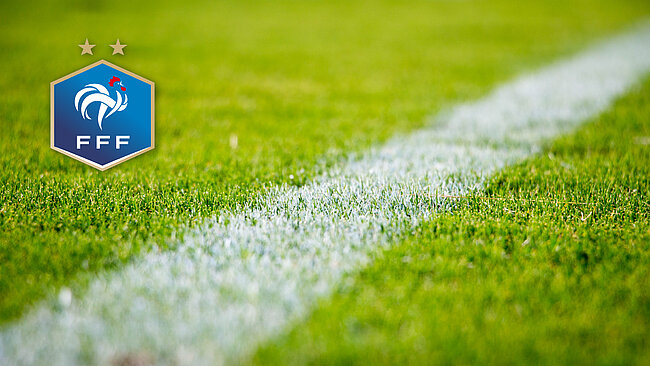 Success Story
Fédération Française de Football: High-level security for licensed products
Solution: Security Label VeoMark®
Industry: Licensing
Main target: Stop Counterfeiting / Simplify Licensing Management
A one-stop solution for licensing management and brand protection? With our solution, the FFF has both. Licensors and licensees benefit from a more simpler licensing process, while knowing their products are protected from any illegal activity.
In 2021, the Fédération Française de Football (FFF) set itself the goal to protect their licensed products with a higher level of security, as they were experiencing issues with counterfeiting. Furthermore, they wanted to create more transparency over their licensing processes – not only for themselves, but also for their licensees.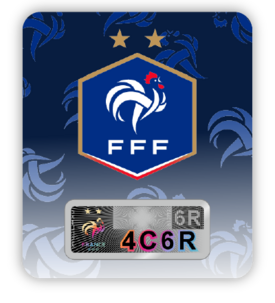 SCRIBOS equipped all licensed products with the unique VeoMark® security label, which gives each product a unique, highly secure identity. This protects the products from counterfeiting, grey market trading and overproduction. By combining the label with our B2B ordering platform, which is a module within our digital platform SCRIBOS 360, the FFF can at the same time run a more efficient licensing management. The platform enables the brand's licensees to easily place orders for product markings and access related services.

With the expansion of its range of licensed products, it became an essential issue for the Fédération Française de Football to protect these items, anxious to guarantee its fans the authenticity and quality of the products they buy. At the same time, this solution also allows to offer more transparency to our partners. The choice of the SCRIBOS solution, developed in-house, secure and proven to be inimitable, quickly became evident. We are delighted to be able to offer this additional quality guarantee to our supporters.
Marie Trubert
Merchandising Manager
Equipped with the VeoMark®, French fans can – with their naked eye – easily authenticate if they have bought an original FFF product. Each security label is completely unique and therefore easy to check – not only by fans, but also by all parties throughout the supply chain.
This at the same time gives the licensors the chance to directly spot illegal activities and increase their overall sales. Our B2B ordering platform simplifies the FFF's licensing processes, as licensees can access everything they need on the platform. Furthermore, with the help of detailed analyses, statistics and reports, provided by the SCRIBOS 360 order database, the platform gives the licensees, as well as the licensors, a better overview over their business and a way to streamline their efforts. On top of these benefits, the FFF has the possibility to integrate interactive experiences for fans in the future (Fan Experience, Story Telling, Services, Communications…), which not only heightens the product experience, but also increases brand loyalty.
Any questions?
We would love to assist you!
Schedule a meeting with our brand protection expert Frédéric Etienne to start protecting your brand and increase your revenue.
Send an email or give him a call:
+33 6 242516 85