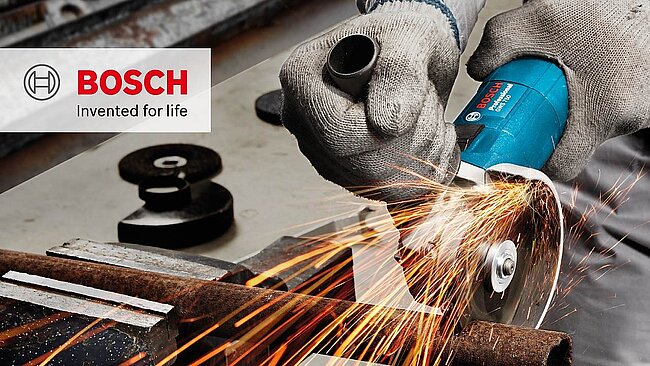 Success Story
Bosch Power Tools: Preventing counterfeits and tackling product piracy
Solution: Security Label VeoMark®
Industrie: Technology & Service
Main target: Stop Counterfeiting
How can a well-known brand launch innovative products on a new market, yet still remain certain that it will not lose significant sales volumes and customer confidence due to product counterfeiting? Bosch Power Tools reveals how – with a smart solution from SCRIBOS.
Bringing innovative products to market in a region hit hard by counterfeiting
Bosch Power Tools GmbH, part of the Bosch Group, is a global leader in power tools, power tool accessories and measurement technology. Equally well known are its brands, which include Bosch and Dremel – so well known, in fact, that in 2018 around 85% of Bosch Power Tools' sales were outside Germany.
How can products be protected, especially in countries where counterfeiters are very active, and how can they be tracked efficiently if counterfeiting or illegal trade is suspected? This was the exact challenge facing Bosch Power Tools, with a new angle grinder and an impact drill developed specifically for Africa from the Bosch brand.
Maximum protection from the outset
Consumers and retailers must be given an intuitive tool to allow them to identify counterfeit products with certainty. Bosch Powertools must be able to take targeted and efficient action against counterfeiters on the spot, based on market insights.
The solution: Each product is provided with a VeoMark® security label. The label contains overt security features that can be verified by consumers and retailers easily, quickly and without any additional equipment. It also contains covert features to enable experts or customs officials to carry out a more in-depth check. Each security label is unique and also carries a different alphanumeric code.
The security feature is combined with a QR code. When the QR code is scanned, the SCRIBOS 360 - Authentication web application displays an animation of the original label for the product that the user is holding in his hands. He can then compare the original label with the label on his product. This allows users to identify fakes easily and intuitively.
The result plus the location of the check is then sent back to the brand owner. When combined with the information from all other checks carried out in the market, this gives brand owners a powerful tool for combating product piracy. Counterfeit hotspots and distribution channels can be deduced. This data can be used to organise targeted investigations and raids on the ground.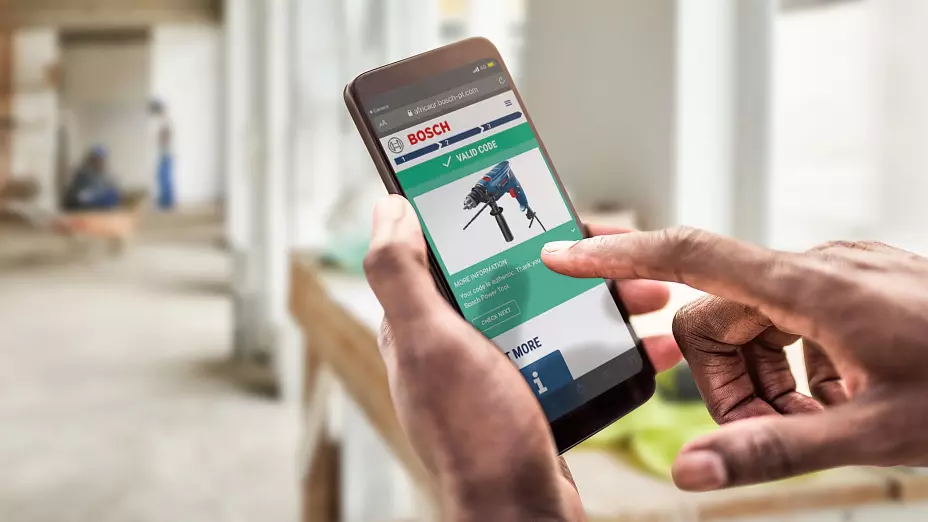 Proven brand protection for innovative products
Bosch Powertools is backing a brand protection solution that has been used successfully in the Bosch Group since 2011. This combination of counterfeit-proof security labels, intuitive authenticity verification and real-time market data will guarantee the successful launch of the machines, which have been designed specifically for the African market.
The security feature helps boost customer confidence in the product. The simple verification process and the resulting brand protection insights allow immediate, targeted action to be taken against counterfeiters. As a result, the distribution of counterfeits can be nipped in the bud and any further spread tracked long-term.
Any questions?
We would love to assist you!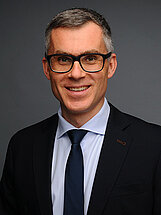 Schedule a meeting with our brand protection expert Christoph Stegemann to start protecting your brand and increase your revenue.
Send an email or give him a call:
+49 152 083225 26